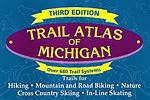 Home | Lodging | Golf | Skiing | Snowmobile

Ski The Upper Peninsula



All New Western U.P. Interactive Ski Lodging Guides

Featured Ski Areas

Big Powderhorn Mountain - (Western U.P.)
Feeling good. Gliding your skis or board along 29 freshly groomed trails across 250 acres of breathtaking Upper Peninsula forest. This is the magic of Big Powderhorn Mountain. We invite you to share in this very special experience.


Blackjack Ski Resort - (Western U.P.)
With over 200 inches of annual snow (over 300 in some years) and a commitment to excellence, Blackjack Ski Resort assures you a great family ski vacation.


Indianhead Mountain Resort - (Western U.P.)
A timeless vacation can be yours at Indianhead. Come and relax in our unique setting, experience our genuine service, enjoy our local cuisine. Come and play on our snow.


Norway Mountain - (Iron Mountain)
Norway Mountain offers some of the best snow conditions in the Midwest and with excellent customer service you will feel like you're at home. Norway Mountain, located in the picturesque U.P. of Michigan, is only 90 miles north of Green Bay, WI.


Pine Mountain - (Iron Mountain)
Pine Mountain Resort is a four season family resort with lodge rooms and one and two bedroom condo units. Amenities include indoor pool, hot tub and sauna; Famer's Restaurant and bar and the Sitzmark bar. Great winter downhill skiing and snowboarding. Great night skiing four nights a week for any level skier (75% of the runs are under the lights); two large terrain parks and half pipe (nice jumps mean lots of fun and air!)


Porcupine Mountains
The Porkies has 11 miles of slope covering 100 acres over a 320 acre area. There are 7 intermediate trails, 5 challenging expert trails and 3 novice trails. Vertical drop is 641 feet - among the highest in the Midwest! MAJOR EXPANSION FOR '06-'07 SEASON! - SNOWCAT SKIING ON EVEREST AT THE PORKIES.


Whitecap Mountains - (N. Wisconsin)
Gather your friends, family and colleagues for an unforgettable vacation, conference, seminar, wedding or family get-together this winter on the slopes of Whitecap's 3 glorious Mountains. Whitecap Mountains offers three incredible mountains of skiing with 36 runs.

More Upper Peninsula Ski Areas
Cross Country

ABR Trails
60 KM of Cross Country Ski Trails. Pisten Bully groomed for skating and diagonal striding, and backcountry ski/snowshoe trails. Located on over 350 acres of private land of varied terrain.

Drummond Island Resort Cross Country Skiing
Cross country skiers can enjoy the outdoor beauty and serenity of Drummond Island with their own groomed trails, catching glimpses of deer, fox, coyote, rabbits and a variety of birds who call Drummond their home.